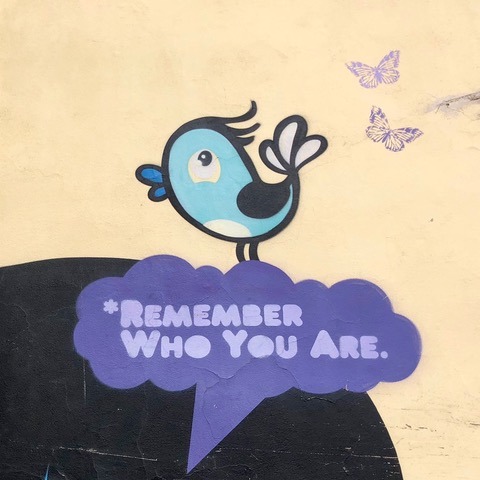 Enhancing your Reiki practice is the one easy change that reverberates throughout your life and makes any other changes you desire more doable.
It's the change that helps you remember who you are — who you truly are — so you can be happier and healthier even amidst changes and challenges you didn't ask for, aka life.
What does enhancing your Reiki practice mean?
First let's clarify what I don't mean by enhancing your Reiki practice. I don't mean taking more classes, learning more (invented) practices and earning more (dubious) certificates.
Enhancing your Reiki practice means practicing with generosity, giving more of yourself to your practice. The way to do that depends on where you are with your Reiki practice (keep reading).
But know that whether you are new to Reiki or you've been practicing a long time, you can always increase your Reiki benefits by enhancing your Reiki practice.
What Reiki benefits?
If you're new to Reiki practice, maybe you're wondering what benefits Reiki practice could bring you.
This is important and it's often overlooked: Reiki practice is balancing, and balance means different things at different times. All the benefits your Reiki practice brings come from you being more balanced. And being more balanced more often. That increases your overall resilience.
So the benefits you'll experience have a lot to do with how and where your system is unbalanced. If, for example, you have digestive problems, you'll likely notice improved digestion and appetite. And better food choices. You might notice it right away, or it might take a week or so.
That said, in my experience, the most commonly reported spiritual benefits are feeling more present, clearer, more confident, more hopeful, more motivated, more productive, more loving to yourself and to others.
The two most documented Reiki benefits in the small body of not very good research we have (just saying) are improvement in pain and anxiety.
And the most commonly reported physiologic benefit is one that is so so so very important: sleeping better. Regardless the details of their insomnia — whether they can't fall asleep or don't stay asleep — people usually start sleeping better quickly, often the first night. And when you sleep better, your body heals better,
——————-
By: Pamela Miles
Title: Enhancing Your Reiki Practice
Sourced From: reikiinmedicine.org/daily-practice/enhancing-your-reiki-practice/
Published Date: Sat, 05 Jan 2019 19:46:53 +0000